The cast list for Tom MacRae's upcoming Doctor Who episode,'The Girl Who Waited', has revealed that Harry Potter actress Imelda Staunton will feature as 'Voice of Interface' in the story.
Staunton played the role of Dolores Umbridge in three Harry Potter movies and appeared as Grace Andrews in the second series of BBC Two's Psychoville earlier this year.
The cast list, as confirmed by Radio Times, also credits Josie Taylor as 'Check-in girl' and Stephen Bracken-Keogh as 'Voice of Handbots'.
'The Girl Who Waited' will air on Saturday 10th September on BBC One: "Amy is trapped in a quarantine facility for victims of an alien plague – a plague that will kill the Doctor in a day. The Doctor can use the TARDIS to smash through time and break in, but then Rory is on his own."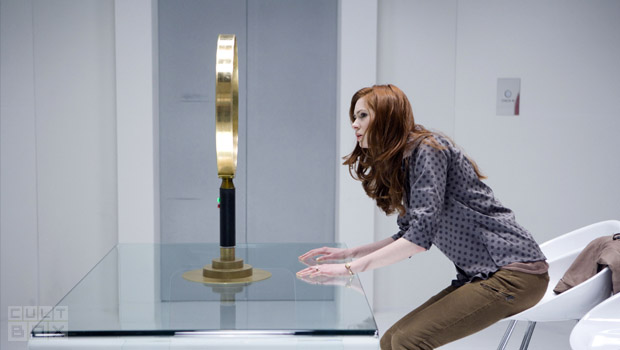 > Order the Series 6 Part 2 DVD on Amazon.
> Order the Series 6 Part 2 Blu-ray on Amazon.
Watch the trailer for Series 2 of Psychoville…