Doctor Who exec Steven Moffat has discussed Sherlock writer Stephen Thompson's upcoming episode, 'Journey to the Centre of the TARDIS'.
Speaking to Ed Stradling at the Gallifrey 2013 convention in Los Angeles on Sunday, Moffat teased: "The idea is in the title; we're going to journey to the centre of the TARDIS."
He added: "We've got some great visuals for that. We've built the rest of the TARDIS!"
Directed by Mat King, the episode guest stars Ashley Walters (Outcasts), who previously hinted that "…in our episode it'll be the first time people get to see so much of the TARDIS".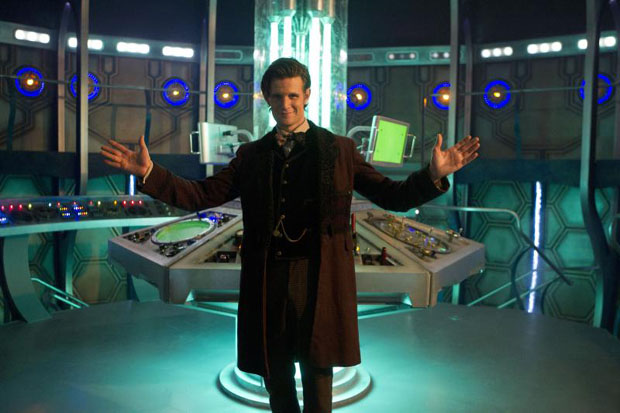 Thompson previously commented: "This episode will be different [to his Series 6 episode, 'The Curse of the Black Spot'] in many ways, not least because the star won't necessarily be the usual person. You might not even see the star, it might be the guy at the drawing board. It just might be the designer…"
Series 7 Part 2 begins on Saturday 30 March on BBC One and BBC America.
> Find out all the latest cast news and story details in our Series 7 news summary.
Are you looking forward to 'Journey to the Centre of the TARDIS'? Let us know below…
> Order Series 7 Part 2 on DVD on Amazon.
> Buy Series 7 Part 1 on DVD on Amazon.
Watch the Series 7 Part 2 trailer…