Starring Derek Jacobi, Anne Reid, Nicola Walker and Sarah Lancashire,Last Tango In Halifax is a new romantic comedy series for BBC One.
> Order Last Tango in Halifax on DVD on Amazon.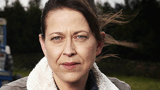 Episode 1
Tuesday 20 November 2012, 9pm
Celia Dawson and Alan Buttershaw haven't seen each other for 60 years. When they're reunited via Facebook, they arrange to meet, and discover that it was an unfortunate twist of fate that prevented them from getting together all those years ago. Their passionate feelings for each other are instantly reignited.
When Alan's car is stolen, he and Celia become involved in a car chase. Celia catches up with the thieves, but while in hot pursuit her car ploughs straight into the back of Alan's, and both cars are written off. Stranded in Skipton, Celia and Alan ring their respective daughters to pick them up, and find themselves spending even more time together than they anticipated.
Apart from being in their mid-40s and having tortuous domestic lives, arrogant, repressed Caroline and happy-go-lucky Gillian have almost nothing in common. Both of them have had spectacularly bad days, and so when they meet in Skipton to rescue their parents, neither is in the mood for any nonsense.
Seconds before they're introduced to each other, they fight over a parking space and insult each other viciously. Then they go inside the pub, where Celia and Alan introduce them to each other and announce that they're getting married. The two are going to be sisters-in-law.
Episode 2
Tuesday 27 November 2012, 9pm
Continuing with their untraditional approach, Celia and Alan buy an expensive convertible car instead of an engagement ring before throwing an engagement party for their families at the farm, as the drama continues.
During the party, Alan explains that it was because of a message not being passed on sixty years ago that they never ended up together then, but Gillian is surprised to hear who stood in their way.
Caroline and Gillian manage to apologise to each other for their behaviour when they first met, and both of them happily accept that Celia and Alan are perfectly serious about getting married.
Caroline makes mincemeat of Michael Dobson when he tries to blackmail her, but it's clear she's very uneasy about anyone knowing about her relationship with Kate. William discovers his dad and Judith drunk together in the house when he comes home from school early one day. John and Caroline appear to be back on track, but when William reveals what he's seen, Caroline is appalled, and abandons John at the farm following the engagement party and tells him not to come back.
Gillian is worried that Robbie will tell Raff the truth about his dad's death, and so pre-empts Robbie by telling Raff herself: Eddie committed suicide. Despite Gillian's candid confession, we still suspect she's keeping something from Raff. During the engagement party Raff is arrested by his Uncle Robbie for beating up Paul Jatri and Gillian's terrified that it'll emerge that she's been sleeping with the 22-year-old.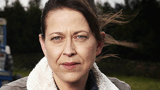 Episode 3
Tuesday 4 December 2012, 9pm
Celia and Alan discover that they have wildly opposing political views, and whilst Alan dislikes organized religion, he agrees to get married in church if it's what Celia wants.
However, the vicar has other ideas when she learns that neither of them has attended church since 1977. Unperturbed, they decide to have a civil ceremony at Southowram Hall, an ancient creepy Medieval Hall above Halifax. A storm is brewing as they visit the hall, and as Alan tells Celia about a ghost in one of the bedrooms, the lights go out, and they find themselves locked in the ancient building.
Having been abandoned at Far Slack, Gillian tells John he needs to stick up for himself more; half the house is his. He returns to Harrogate and tells Caroline he's moving back in whether she likes it or not. Driven up the wall, Caroline rings Kate, and apologises to her, she was right all along, Caroline's spent the best years of her life married to a jerk and fuelled by this realisation she and John have a spectacular row. Meanwhile, at school one of William's mates points out to him that his mum is a lesbian.
Raff is cautioned by the police for attacking Paul Jatri, and later Paul confirms to Gillian that the incident was over her; he told Raff he was sleeping with her. Gillian's appalled when Raff moves out of the farm and in with Robbie. John – who is developing a crush on Gillian – becomes an unlikely support to her when she rings him up needing someone to talk to. Later Paul Jatri is beaten up a second time, this time by his fiancé's brothers and ends up in a terrible state. Hardly able to walk or talk he now becomes Gillian's problem.
The episode ends in a thunderstorm with Gillian's car suddenly, inexplicably bursting into flames.

Episode 4
Tuesday 11 December 2012, 9pm
Caroline and Gillian become unexpectedly close when Alan and Celia go missing all night during a thunderstorm.
Robbie does what he can to help find them, and John finds out that Caroline's been seeing someone else.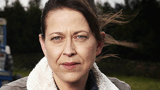 Episode 5
Tuesday 18 December 2012, 9pm
Alan finds it hard to choose his best man. Caroline and Gillian discover they were born on the same day.
Their respective birthday celebrations descend into emotional chaos when Caroline and Kate are outed by John.

Episode 6
Wednesday 19 December 2012, 9pm
Gillian and Robbie grow closer while Alan calls the wedding off, in an emotional conclusion to the series. But can Celia rise to the occasion, face her demons and get Alan back?

> Order Last Tango in Halifax on DVD on Amazon.
Are you looking forward to Last Tango In Halifax? Let us know below…