Downton Abbey returns to ITV1 for a third series this autumn.
> Order Series 3 on DVD on Amazon.
Set in the early 1920s, Series 3 sees the return of all the much-loved characters whose intertwined lives were rendered more complicated by wartime and its impact on the great house itself. Now the storms of war have finally cleared, will the way of life known by all the inhabitants of Downton have changed forever?
Episode 1
Sunday 16th September 2012, 9pm
Cora's mother sweeps into Downton for Matthew and Mary's wedding, but with the couple's relationship under strain will they even make it to the altar?
New footman Alfred strives to meet Carson's high standards, under the watchful eye of his aunt O'Brien. Robert's shocking news brings financial worries to the fore, on an unprecedented scale. Might he lose Downton itself and all it stands for?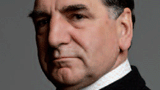 Episode 2
Sunday 23rd September 2012, 9pm
The future of Downton hangs precariously in the balance. In the hope of financial rescue from her American grandmother Mary and Violet conspire to make sure Downton puts on a bigger show than ever before with a grand party for friends and neighbours.
Mrs Hughes faces some worrying personal news, and O'Brien's efforts to accelerate Alfred's progress rankle with Thomas.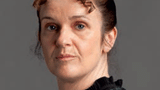 Episode 3
Sunday 30th September 2012, 9pm
Edith's big day finally arrives. Will her enthusiasm finally convince the family that Strallan's age does not matter?
It's the end of the line for Downton's finances and Mary takes matters into her own hands, but the personal price could be high. Mrs Hughes anxiously awaits her results and Anna makes a breakthrough to help Bates. Is O'Brien moving on?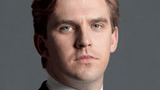 Episode 4
Sunday 7th October 2012, 9pm
Branson's political views land him in hot water, and Sybil's loyalty is tested to the limit. Ethel is torn between head and heart as she makes a difficult decision about her son's future.
Anna is dispirited at Bates's silence, what could be the cause? Carson begins recruiting a footman, and good-looking candidate Jimmy sparks immediate interest below stairs.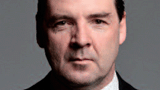 Episode 5
Sunday 14th October 2012, 9pm
An exciting offer for Edith divides opinion and Isobel throws Ethel a lifeline. New maid Ivy is attracting attention below stairs, and Alfred's interest in particular is resented by Daisy.
Meanwhile, Anna's perseverance finally pays off and Matthew's concerns about the estate grow, but are his protests falling on deaf ears?

Episode 6
Sunday 21st October 2012, 9pm
Tempers fray as Isobel's kind gesture backfires. Branson's decisions are put under scrutiny, but Mary fights his corner.
Robert and Cora's relationship suffers, can Violet make them see things differently? As Bates's chance of freedom slips away he goes to extreme lengths.

Episode 7
Sunday 28th October 2012, 9pm
It's a happy day for Downton as Anna's patience is rewarded. Edith receives admiration from an unexpected quarter.
Matthew refuses to back down over the estate management, will his tactics pay off? Branson's plan for the christening causes consternation, as does the arrival of his brother. O'Brien counsels Thomas but what are her motives?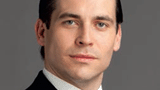 Episode 8
Sunday 4th November 2012, 9pm
There is excitement in the house and village as the annual cricket match approaches, and it brings out Robert's competitive side. As Violet's great niece Rose arrives, a trip to London reveals there is more to her than meets the eye.
Thomas's future is in Carson's hands, but Bates may be an unlikely ally. What secrets are Mary and Matthew holding back from each other?

> Order Series 3 on DVD on Amazon.
> Buy the Series 1 & 2 boxset on Amazon.
Are you looking forward to Series 3? Let us know below…